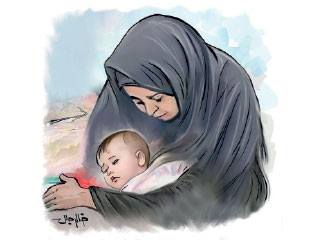 In our case today, there aren't any pictures that show the family. The family consists of five children and a mother. The mother is sick and needs an appointment to be treated. She needs physical treatment in the hospital for two months or more but the treatment is very expensive.
Her husband is infected (Pedisk) and is unable to move normally and they have no one to provide them with a helping hand. Help us perform the treatment for the mother, and help the
the children gain a good education. May God reward you with more in this life and the hereafter.
If you want to help these children end their sickness, then please donate.
We accept your donations on the bank account:
The bank account
Iban number for Europeans